Hello.
We are a team of professional virtual assistants and web developers that specialize in supporting great coaches – allowing them to focus on doing what they love most, while saving valuable time and money.
---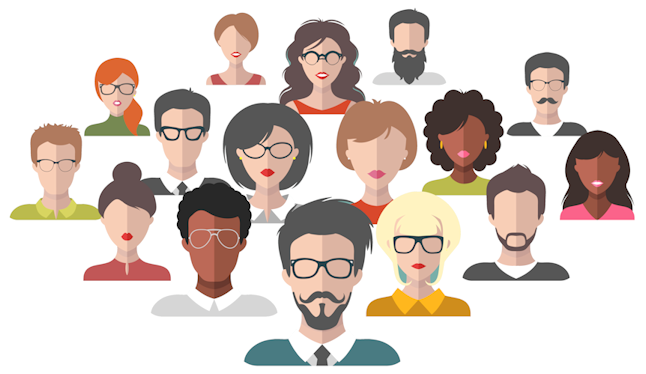 ---
We Love Coaches
Those called to this profession want to "give back" and empower those around them. In short, they want to make the world a better place, and so do we. There are many in this field who love coaching but simply do not enjoy dealing with many of the aspects of running a successful coaching business. That's where TLC for Coaches can help. Coaches understand work/life balance, so this profession is well suited for Virtual Assistants. Virtual Assistants usually run their own businesses and are well suited for coaches.
TLC for Coaches has been providing a variety of services and training to life coaches (as well as other entrepreneurs and solopreneurs) on a regular basis since 2008. In the last 8+ years, we have assisted some of the worlds most brilliant and successful coaches with their major projects and daily tasks. Projects and tasks include administrative, customer service, social media management, webinars, book launches, setting up and managing live events in the US and UK (in person and virtually), audio/video production, digital and printed newsletters, flyers and marketing materials, product creation, complete web development, shopping carts, membership web sites, online stores, bookkeeping and autoresponders – just to name a few! You name it, we've probably done it. TLC for Coaches is based in Upstate New York. We work with awesome coaches around the world and we incorporated in 2013.
---
"If you are a coach looking to create or enhance your online presence and want to know your business is in good hands while you focus on what you do best, I highly recommend you check out what's on offer and give the geniuses at TLC a try!"
– Michael Neill, Genius Catalyst, Inc
Internationally renowned transformative coach and the best-selling author
of five books including The Inside-Out Revolution and The Space Within.
Terri
---
Virtual Assistant Specialist
---
Terri has been working with customers and businesses for over 20 years. Having worked with coaches and been coached herself, helping and empowering others is her passion.
Joe
---
Web & Media Specialist
---
Joe enjoys exploiting technology to make lives easier for whoever he is assisting. He is our resident Superman and go-to guy for support and training on all things web and media related.
Beth
---
Virtual Assistant Specialist
---
Beth has been with TLC over 5 years. She helps coaches create saner, simpler businesses and personal lives. She has delivered support with a dash of calmness and simplicity since 2002.
…plus Jaysarie, Shelly, and Pege; our additional freelancers that love assisting coaches behind the scenes!
Hey, want to join our team? We're hiring!
"TLC for Coaches is that and much more! Highly knowledgeable, creative and able to leap tall buildings… well, not quite the last one and I cannot recommend Terri, Joe & company highly enough. There is a depth of technical knowledge, problem solving ability coupled with relentless attention to detail and follow through. These are gracious, hardworking, highly skilled folks. Five stars in my book!"
– Bill Cumming, The Boothby Institute
Founder of The Boothby Institute, Director at Pause Place
So, how can we help you be more awesome today?
I Want to Hire TLC!
We're here to help in many different ways. Simply tell us what your dream coaching practice looks like, and the ideas you would like to implement. We'll have a chat on how to get you there. Easy peasy.
Get Started
Help Me Do It Myself!
You don't know what you're in for! Our online Workshop is pretty awesome (if we do say so ourselves). Take your business to the next level at your own pace and learn some things along the way.
Learn More