---
Join Our Team!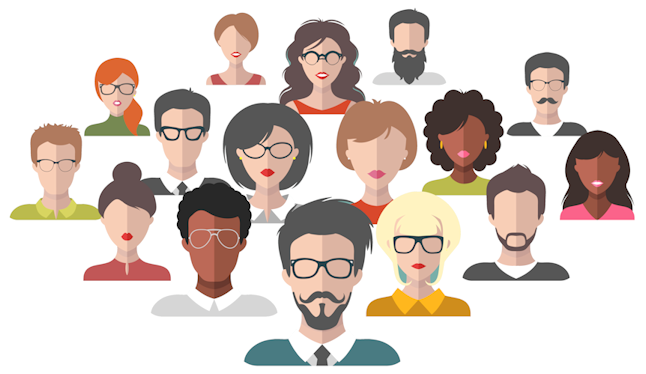 Do you have a strong work ethic and ability to meet deadlines? Do you work well with others? Do you love being your own boss, but like the security of a team to back you up when needed? Do you like steady work and clients provided for you? Do you have a thirst for learning and keeping up with emerging technologies? If you answered emphatically YES! to all those, then joining our team at TLC might be for you! We're always looking for talented and dedicated freelancers to help us help awesome people and businesses working to make the world a better place.
TLC for Coaches has been steadily providing reliable virtual assistant and web development services and training for life coaches (as well as other entrepreneurs and virtual assistants) since 2008. We celebrate 10 years in business (as a company) in 2018! We have over 20 years of web development, marketing, and accounting experience. We've assisted some of the worlds most brilliant and successful coaches with their major projects and daily tasks, including complete website development, live events in the US and UK, audio/video production, live-streaming, online marketing, book launches, product creation, webinars, virtual telesummits, digital and print newsletters, email campaigns, customer service, website updates / blogging, maintenance / optimization, bookkeeping, and social media – just to list a few! In fact, there's not much that our team hasn't done at some point or another. TLC for Coaches is based in Upstate New York with our growing team spread out across multiple time zones. We have a blast working with awesome life coaches, nonprofits and small businesses around the world on a daily basis.
Current Openings
---
All positions are currently virtual with flexible time requirements. That means you can work on your own schedule, from home, your favorite cafe, or a beautiful beach somewhere – we don't care as long as you get work and projects assigned to you done well, and on time! Click each opening to learn more about the position and requirements.
You will assist in creating beautiful, interactive websites and apps, primarily on the WordPress platform. Your responsibilities include building, testing, and maintaining digital assets and web properties, email templates, landing pages, and interactive social content. You'll help make the web work for our growing group of clients, while also expanding your own professional knowledge and experience.
Requirements
A thorough understanding and experience working with the WordPress platform.
An understanding of the entire web dev process, including design, development and deployment, with some back-end knowledge (FTP, cPanel, Mail, etc.).
Basic to advanced knowledge of HTML5, CSS, JS and Bootstrap.
A strong work ethic and ability to meet deadlines.
Experience with WooCommerce plugins.
Experience with visual builder plugins, such as Divi and/or X.
An impeccable eye for detail and a keen design sense.
Strong ability to self-manage.
The ability to work well with, and collaborate with (an awesome) team.
Proactive in raising issues/concerns to the team.
A thirst for learning and keeping up with emerging technologies.
Compensation
 Starting at $25/hour – depending on experience and availability. We have an advancement plan.
Logistics

All positions are currently virtual with flexible time requirements. That means you can work on your own schedule, from home, your favorite cafe, or a beautiful beach somewhere.
You set your own hours but must be able to complete your projects by deadlines.
You'll meet with the team regularly to discuss projects via phone and online conferencing.
Primary communication is through phone / live chat / email / text messaging.
We use Asana for task management / project tracking.
You are a 1099 contracted independent worker are responsible for your own taxes.
You are responsible for maintaining your own equipment, software and services required to complete work (computer, internet access, etc.)
Confidentiality, security, and best practices are a must.
Apply
If you have rock star experience with any or all of these virtual assistant skill sets listed below, and are able to jump right in and get started with little to no training, we'd love to hear from you!
Desired Skills:
Email marketing platforms, MailChimp, ActiveCampaign, Aweber, Constant Contact; knowing how to create templates, send emails and newsletters, import and organize lists; familiarity with Autoresponders, Broadcasts, Segments, Groups, Tags and Campaigns.
Knowledge of the WordPress platform – how it operates, how themes, plugins, and widgets work, how to create posts and pages with images and text, for publishing.
Proficient use of programs like Word, Excel and PowerPoint, and/or online equivalents like Google Docs, etc
Gmail, how to communicate securely, how email forwards work, canned responses and autoresponders.
Professional and frequent communication with clients, no spelling errors, no unprofessional communication, no "rookie mistakes", clear written and verbal communication, attention to detail a must.
Webinar systems, what a webinar/teleseminar is, the process behind it, the tech: customizing set up, registration process, recording, hosting, breakout groups, handling controls and which systems are best for the client's needs and budget. Various systems Maestro Conference, GotoWebinar, GotoMeeting, Zoom, Google Hangouts, Instant Teleseminar, etc.
Good understanding of white hat SEO content driven principles – meta data, categories, tags, etc
Social Media; able to post, create images, schedule posts in advance, advertise etc. Use of Twitter, Facebook, LinkedIn, Google+, Periscope, Instagram, Pinterest, etc.
Desire and ability to adapt to and keep up with emerging technologies and trends.
Bonus skills:
Bookkeeping, copy writing, marketing, graphic design, coding languages, etc.
Compensation:
Starting at $15/hour – depending on experience and availability. We have an advancement plan.
Let us know which of these skills you know like the back of your hand Don't forget to include referrals if you've got them!
Our clients want responsive team members that make them a priority and make things happen. Is that you?
Apply
We're currently looking for someone with a creative eye who can edit existing video footage per client specifications. Bonus points if you can create captivating video clips and animations for websites, sales pages, commercials and ad campaigns.
Requirements:
Basic editing (based on timestamps)
Fairly quick turnaround
Add/create professional title and end screens
Familiar with YouTube and Vimeo services (uploading, settings, etc)
Familiar with professional video tools like Vegas, iMovie, Filmora, et al.
Compensation:
Starting at $20/hour – depending on skills, project complexity, and availability. We also do per-project compensation.
Apply
---
Got Mad Skills? Get in Touch!
---
Thanks for your interest in working for TLC for Coaches, Inc!
Please include as much information as you feel comfortable with.
We love seeing examples of work, so please include links or a full resume.
We look at all job applications that come in and usually reply within a few business days. Feel free to follow up if you don't hear from us in a week.