---
Join Our Team!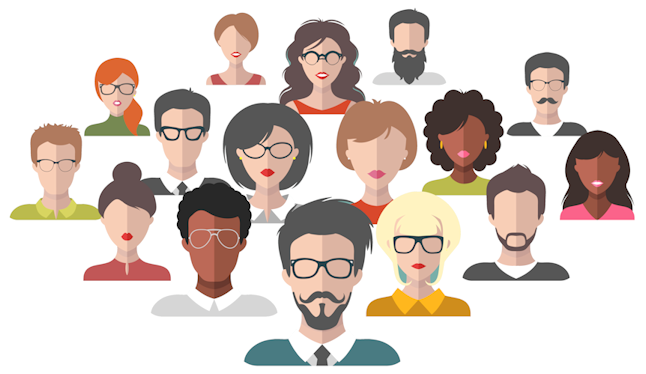 We haven't figured out how to clone ourselves yet, so we are looking for professionals with high competence that can help our coaching clients grow their businesses. If you enjoy working with different people, learning new skills on a regular basis, are honest, reliable, can be professional and fun, then this may be for you.
One of the fun parts of working with many different coaches is that they design what they want their business to look like, and we get to support that vision and help make it happen in many different ways. A lot of our clients are doing great work in the world in a variety of different ways – from helpful one-on-one coaching in areas like personal, business, health, financial, parenting, education, etc, to TED talks and live training events. These are people actively working to make the world a better place. We want you to love who you're working with, as much as love who you are working for!
Save
TLC for Coaches, Inc is based in Upstate New York. We are privately owned, profitable, and growing. We've been around for 10 years, have worked with a variety of life coaches and entrepreneurs around the world. Learn more…
Current Openings
---
All positions are currently virtual with flexible time requirements. That means you can work on your own schedule, from home, your favorite cafe, or a beautiful beach somewhere – we don't care as long as you get work and projects assigned to you done well, and on time! Click each opening to learn more about the position and requirements.
If you are well versed in the web dev requirements listed below, and are able to jump right in and
with little to no skills training
, we'd love to hear from you!
Requirements:
Solid web development experience with an active portfolio of work.
Great working knowledge of developing for the WordPress platform – how it operates, how plugins work, basic and advanced installs, coding modifications, etc
Proficient with Themeco's X Theme and/or Elegant Theme's Divi Theme
Proficient in implementing responsive designs that work across various browsers and mobile devices
Good understanding of white hat SEO principles
Ability to learn, adapt and implement new technologies as they become available
If you have knowledge and experience in any or all of these, fill out the form below to introduce yourself. Don't forget to include links to and/or samples of your work!
We want to spend our time showing you how to take your skills and make a difference in the industry we know well. This is where your hard work pays off. So if you have good experience with any or all of these virtual assistant skill sets listed below, and are able to jump right in and with little to no training, we'd love to hear from you!
Desired Skills:
Email marketing platforms, 1ShoppingCart, MailChimp, Aweber, Constant Contact; knowing how to create templates, send emails and newsletters, import and organize lists; familiarity with Autoresponders, Broadcasts, Segments, Groups, Tags and Campaigns.
Knowledge of the WordPress platform – how it operates, how themes, plugins and widgets work, how to create posts and pages with images and text, for publishing.
Proficient use of programs like Word, Excel and PowerPoint, and/or online equivalents like Google Docs, etc
Gmail, how to communicate securely, how email forwards work, canned responses and autoresponders.
Professional and frequent communication with clients, no spelling errors, no unprofessional communication, no "rookie mistakes", clear written and verbal communication, attention to detail a must.
Webinar systems, what a webinar/teleseminar is, the process behind it, the tech: customizing set up, registration process, recording, hosting, breakout groups, handling controls and which systems are best for the client's needs and budget. Various systems Maestro Conference, GotoWebinar, GotoMeeting, Zoom, Google Hangouts, Instant Teleseminar, etc.
Good understanding of white hat SEO content driven principles – meta data, categories, tags, etc
Social Media; able to post, create images, schedule posts in advance, advertise etc. Use of Twitter, Facebook, LinkedIn, Google+, Periscope, Instagram, Pinterest, etc.
Desire and ability to adapt to and keep up with emerging technologies and trends.
Bonus skills:
Bookkeeping, copy writing, marketing, graphic design, coding languages, etc.
Let us know which of these skills you know like the back of your hand Don't forget to include referrals if you've got them!
Please note that if you're juggling too much work already, then this opportunity isn't a good fit. Our clients want responsive team members who make things happen for them.
Looking for a virtual assistant with strong experience on the Infusionsoft platform. Particularly setup, broadcasts, integration with web sites, and more.
If you're looking for writing opportunities and are interested in sharing some of your expertise with readers of our blog, and/or our coaches on their platforms, please get in touch: We accept original and quality content related to:
Life Coaching
Self-Help Topics
Internet Marketing
SEO / Social Media
Blogging
Productivity
Web Design
WordPress
Client-Requested Topics / Research
To apply, please include the following:
Your Name
2-3 samples of your writing
Your website URL
Your proposed topics
Your writing must:
Be written in English
Not violate any copyright laws
Have a minimum of 1200 words (600 words for quick how-to tutorials)
Be relevant to this site or our clients
Not be published elsewhere
Contain no affiliate links
---
Got Skills? Get in Touch!
---
Thanks for your interest in working for TLC for Coaches, Inc!
Please include as much information as you feel comfortable with.
We love seeing examples of work, so please include links or a full resume.
We look at all job applications that come in and usually reply within a few business days.